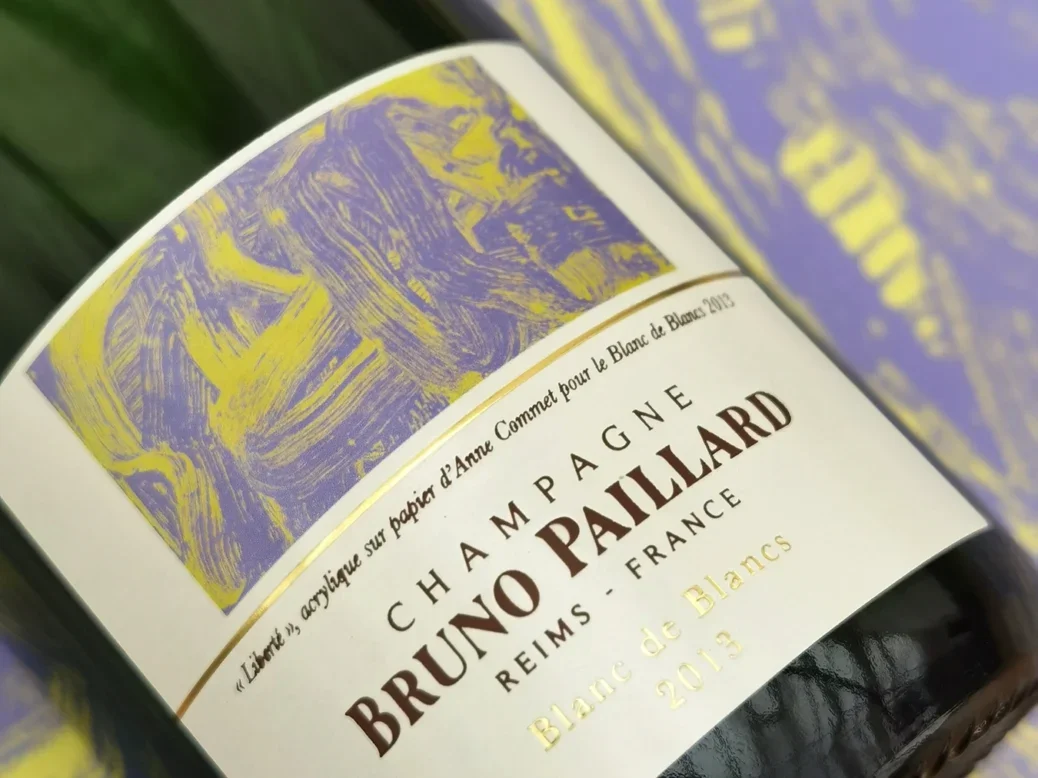 Simon Field MW is impressed by the latest release from Bruno Paillard, a "jewel" of a Champagne house, which reflects both the intelligence of the winemaker, Alice Paillard, and the "cool, crystalline" character of the vintage .
My father's style is about much more than just being a majority of grand cru or extra-brut—it's about moving forward, a vision that I not only share but carry on with passion." This is Alice Paillard's response to the question of whether she has in any way changed the style of the wines that bear her father's name since taking over the house in 2018. A clever and somewhat enigmatic answer. Bruno Paillard, these days, after all, is rather busy, as chairman of Boizel Chanoine Champagne, the second-largest group after LVMH . The eponymous house, managed independently of BCC, is more than a mere peccadillo, however—it is the cornerstone of an impressive legacy.
A jewel, indeed, with more than 30ha (75 acres) of vineyards, 12ha (30 acres) of them grand cru, the key vineyards in Le Mesnil-sur-Oger , Oger, Cumières, Verzenay, and Les Riceys—all across the appellation. The house, young at 42 years of age, has the status of a négociant and buys in a modest but not insignificant proportion of its fruit requirements. Quality is the watchword here: sustainable viticulture, first pressings only, and vinification by plot. Some 25 percent of the wines are fermented in old oak, a modest microoxygenation permitted in the name of textural complexity. The house was an early advocate of solera aging for its reserve wines, described quite correctly as Multi- rather than Non-Vintage, the greater maturity of the solera informing an inevitable upward trajectory.
As for the Vintage wines: How can Alice possibly recreate the complexity inherent in the Multi-Vintage template? "For the MVs, we reach complexity, finesse, and unique nuances through the assemblage of crus, tank- and barrel-fermented wine, and reserve wines. But the Vintages follow their own path and each embarks on a new adventure, since the idea is to reflect the personality of each year." The personality of the 2013 Blanc de Blancs thus reflects the classic late cycle of the vintage in question, the resulting wine, according to Alice, "cool and crystalline," differing significantly from the "strength and power" of 2012 . She compares it to 2004, another vintage where the Chardonnay fared best in Champagne; 2012 and 2002 are alike, she maintains, but so are 2013 and 2004, both "fantastic" for Chardonnay, the latter now blossoming beautifully.
Malolactic fermentation has been allowed to take place; Alice rejects as simplistic the equation between the warmth or otherwise of the year in question and whether one needs to deconstruct the malic acid profile. 2013, in any event, was a cooler year. The grapes were all sourced from grand cru sites in the Côte des Blancs, with Oger offering riper nuances, and Le Mesnil-sur-Oger a line of acidity that runs through the wine. It could have been labeled as grand cru, but Alice decided not to do so, in the name of consistency of presentation, given that in some years the wine may not exclusively contain grand cru fruit. At 4.5g/l the dosage is 50 percent higher than in 2012, demonstrating pragmatism and realism in the face of very different conditions. In 2013, purity was key; in 2012, it had been about musculature. Some might maintain that 2013 is maybe better suited to the Bruno Paillard blanc de blancs style; Alice responds thus: "The harvest conditions and Indian summer of 2103 allowed Chardonnay to prosper in perfect conditions, so for us it was evident that a blanc de blancs would best express the singularity of a very particular vintage. We have, however, chosen to express other vintages in blanc de blancs style for very different reasons. In 2012, it was due to its strength and power. And if we were to make a 2022, for example, it would again be for very different reasons and to express completely different nuances."
The wine, cleaving to a fashion in Champagne , has been given a soubriquet: Liberté. Once again, Alice is articulate in her explanation: "It refers to the fleeting character of 2013, something we cannot quite catch, that clearly doesn't quite fit in any box and that we are not used to tasting anymore. It also refers to the incredible agility and versatile character of this blanc de blancs when confronted with food… It can be sharp as a razor blade and vertical and then again as creamy as a mousse enveloping your palate." The label is adorned by an appropriately enigmatic abstract painting by Anne Commet, depicting the boughs of trees in the mist of the forest. Alice selected the picture because "it captures joy, movement, and open spaces." She is a highly intelligent and thoughtful winemaker on many levels, and her eloquence and gentle passion are diligently passed on to her wines.
Tasting
2013 Bruno Paillard Blanc de Blancs Extra-Brut
( Dosage 4.5g/l; disgorged May 2021)
Pale gold, with a lacy, languid filigree; a persistent if nonchalant mousse. The aromatic is subtle; hints of white peach and spring gardens, Mesnil rigor tempered by dilatory whispers of Oger rondeur . This pattern is duplicated on the palate: Mesnil chalk, grip, and length find harmonious counterpoint in the softer fruit character gifted by Oger; orange and red apple to the fore. There are notes of ginger and almond, too, then a quiet confidence on the finish, quinine and verbena evidenced. This is thoughtful and gently charismatic, thus capturing the essence of vintage and winemaker alike. | 93–94