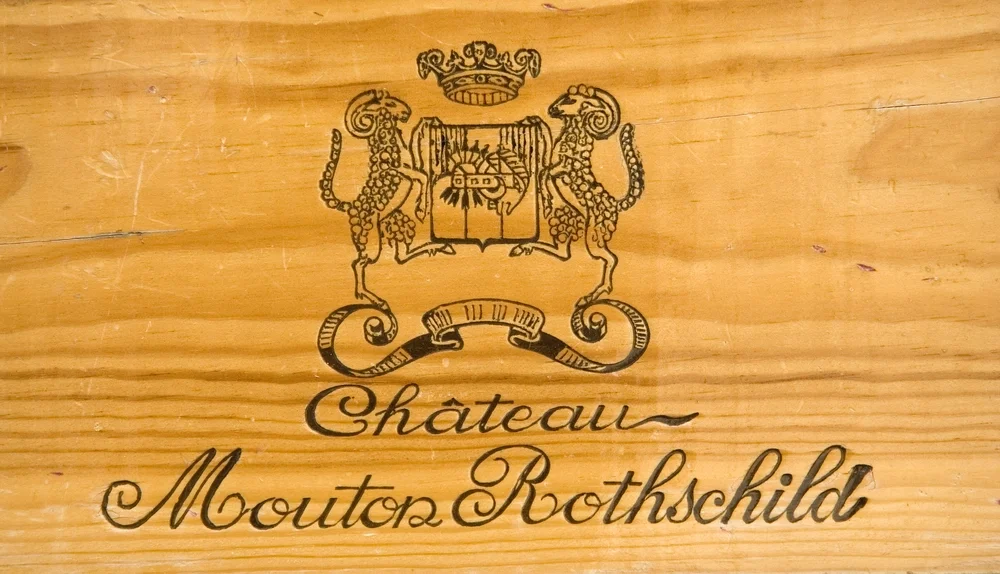 Andrew Jefford is inspired by a single bottle of Château Mouton Rothschild from a watershed vintage for Bordeaux.
Then, suddenly, everything changed: curtain up on the modern wine world. We didn't know we were waiting for Bordeaux's 1982 vintage. Hindsight suggested it. After '82, ambitious bottles began to teem the shipping lanes, finding appreciation in climates and cultures where they'd never roamed before and inspiring new wine endeavor. This good-natured, generous harvest of wines seemed to cross a chronological frontier. It unlocked assured wealth and untroubled ripeness; it buried a postwar world of glut and slump, of generational conflict, of threadbare returns, of stricture and of inadequacy. It suggested that the new chemical fixes that had blighted the 1960s and 1970s weren't necessary. It was communicable; it communicated. In 1982, the sun came out.
I was there, as a modest novice consumer, spending a little money and finding a lot of joy in its wake. My friends and I wolfed our '82s too soon, but no matter; we now understood pleasure in red wine. We now knew how enticing it smelled and what gratifying maneuvers it performed in our mouths. We felt its soft glow in our innards as we sank back into night's arms. And—of course—this vintage in Bordeaux lingered, moving forward in time like a leading actor or actress: embodying the passing of the years in its own changing physical form but always memorably, scattering insight and understanding as it did so. From time to time, most of us got to see 1982 perform on stage thanks to some friend's kindness. It would enter from the wings unfussily enough, easy of gesture and unstridently vocal. As the play of dinner unfolded, though, it would command attention, hush, gaze.
How many are left? No idea. But The World of Fine Wine 's long-term Bordeaux taster and vintage interpreter Michael Schuster has several 1982 treasures as has his nonagenarian friend Alan. In September 2022, almost 40 years to the day after their Cabernet grapes were picked, Alan's Latour '82 was uncorked with Michael's Mouton '82 one Saturday lunchtime, preceded by a whispery 2002 Salon and followed by a dramatic 1962 Taylor's Colheita and finally the allusive, companionable 1982 Hine. Michael's wife and astute fellow taster Monika sat down with us; beef Wellington came courtesy of Waitrose. The more-than-fortunate fourth palate was mine. All was warmth: the day, the company, the smiling vintage, the ocher-red walls of Alan's dining room in his central London flat, and the paintings he had collected over the years that hang there, dominated by an Alfred Wolmark nude, graceful in shadows yet lit from above, as if by a skylight.
Innocence lost
Latour was a little paler than Mouton in color—but darker in aroma. Both these Pauillacs had a seamless harmony, of course, but there was more firm black fruit hidden away in the Latour, faintly smoke-twined, settled, and wise. It had more palpable tannin, too, than the Mouton , with more evident acidity. It was complete, even pristine for such a mature wine. Of the two, it would probably be the one to keep for longer should you be so endowed and so minded. I'm not so endowed, nor would I be so minded; everything about it was graceful and expressive, measured and well proportioned, but nothing needed further unpacking. It promised no more hidden mysteries, and it would be a shame to see the flesh shrink from emergent bones. This was its memorial day. As it had been, when paint met canvas, for Wolmark's model.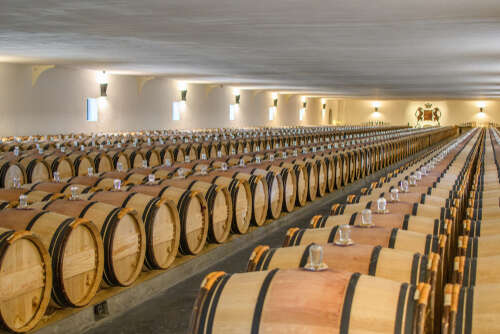 Mouton was a different case, though I think its memorial day had come, too. It seemed to carry more color, and to do so in a brighter and more glint-laden way—and it was certainly chattier aromatically. The years seemed to have teased the cedar out to camphor and incense; what was faint bonfire smoke in Latour took us downwind of a cigar in Mouton. There was a bass pulse, a visceral thrill: not so much a scent as something you can sense by smelling. There was length and luxury stretching out in sunlight. It was smoother on the tongue than the Latour, but not untextured; the black fruits here melted into a glowing pool. Much less acidity, but for all that the decking was tangible, falling away softly, layer after layer, riper and ever riper. And finally it found a savory place to nestle that seemed to elude the Latour. I'm sure those who still have '82s will continue to feast on them, and always with pleasure. The legend, though, may begin to take over where the wines leave off.
How far we've moved in 40 years… There have been many "great" Bordeaux vintages since '82: torrents of excellence, to the point at which Michael felt obliged (in issue 78), to assert that this "adjective's currency is effectively shot," and that something "more descriptively imaginative" is required. Few if any of these vintages, though, have the same disarming easiness of articulation, the same sense of effortless grandeur as '82. Will this sort of "great" ever come again? Perhaps we have lost the innocence that made '82 possible; our vineyard endeavors, our "precision," and our craft now drive us more deeply into intensity, for better or worse. The world's atmosphere, too, has changed dramatically. With hindsight, once again, it would indeed seem that 1982 stood on a threshold of some sort. Seasons now begin and end earlier, and the pulses of heat between the two beat—and bite—harder. We've built ourselves chariots of summer fire, and we're racing them forward so fast that they seem beyond stopping.