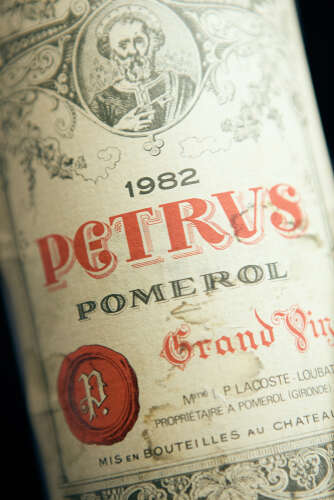 The World of Fine Wine 's auctions and secondary market correspondent, Chloe Ashton , turns her attention to Bordeaux as she continues her series on the world's finest wine estates with Pomerol's Petrus.
Château Petrus is one of the most recognised wines in the world. Located at the eastern point of the Pomerol appellation's plateau, the property stretches over 11.4ha (28 acres) of blue clay-dominant soil. Around 30,000 bottles of Petrus are produced each year.
Records of wine production from Petrus' vineyards begin in the 1750s, though the name "Petrus" did not appear in writing until 1868, while under the ownership of the Arnaud family. The estate's modern-day success can be attributed to Jean-Pierre Moueix, whose négociant firm took over the wine's distribution in 1945. Moueix later acquired shares of the property himself (1964), and made some radical changes: He immediately made oenologist Jean-Claude Berrouet Petrus' permanent winemaker, then in 1969, Moueix added nearly 5ha (12 acres) purchased from neighboring property, Château Gazin, to the original 7ha (17 acres) vineyard.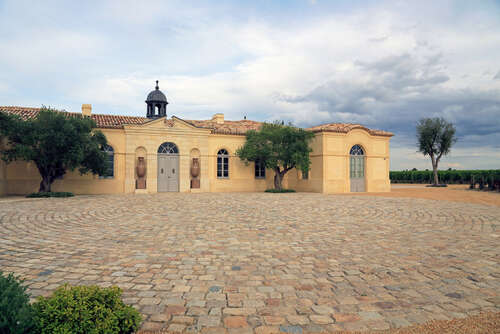 Jean-Claude Berrouet drove Petrus from strength to strength until his retirement in 2008, when his son, Olivier Berrouet took over. Olivier remains the technical director today.
What makes Petrus wine special?
Monopole magnificence
While traditionally, Bordeaux properties make a grand vin and a second wine—the latter often being a more affordable and accessible wine mimicking the flagship wine's style—Petrus is famous for making just one wine, from a single grape variety, Merlot . Petrus' vines are also much older than many Bordeaux estates, contributing to the concentration and complexity of the wine. Vines are removed and replanted only after reaching 70 years of age.
Direct distribution
Unlike most Bordeaux wines, which are distributed through players on the Place de Bordeaux , Petrus' primary seller is its owner—négociant Jean-Pierre Moueix. The property has appointed a small handful of key distribution partners around the world (such as Corney & Barrow in the UK), and otherwise sells the wine strictly on allocation to individual long-standing followers. As one of the most sought-after wines in the world, the waiting list for bottles is reportedly years long.
Catching Counterfeits
As a direct result of its cult status, it is perhaps no great surprise that Petrus is one of the most counterfeited wines in the world. Collectors looking to purchase a bottle should buy only from reliable sources, and ensure they receive full traceability documentation before parting with any cash. Since the rise of counterfeiting over the past 10-15 years, Château Petrus is rumoured to have taken its own measures to protect the estate against fakes, printing labels with security ink.
How much does Petrus cost?
Bottles with good provenance are very hard to come by. Even for those lucky few in receipt of a direct allocation (from the property or one of its trusted partners), Petrus consistently retails over $1,000 per bottle on release. Older vintages are even harder to find, but generally reappear from collectors' private cellars at auction where, depending on the vintage in question, there is virtually no price ceiling. One of the most expensive wines in auction history is a bottle of Petrus 2000 that was aged in space for 1 year. The bottle was sold by Christie's in May 2021, with an estimated hammer price well over $1 million.
The finest wines of Petrus
There is no such thing as a "bad vintage" for Petrus. In truly difficult winemaking years (such as 1956 or 1991), the property simply does not make wine bottled under the prestigious Petrus label.
Petrus 2018
An exemplary effort by Olivier Berrouet in a strong year for Bordeaux (but one that tested the nerve of its winemakers).
Petrus 1945
Subject to critical conflict, but generally accepted as one of the greatest vinous successes of the last century.
Further exceptional vintages
1929, 1947, 1961, 1964, 1982, 1989, 1990, 2000, 2005, 2009, 2010, 2015, and 2016.
More in this series